Has it started to feel like the veins on your legs are becoming more noticeable or even painful? Varicose veins are common but often uncomfortable. At Zenith Vascular & Fibroid Center, we proudly offer a range of varicose vein treatment options. Learn more during a consultation with us in Memphis, TN and Southaven, MS!
What Could I Expect from a Varicose Vein Treatment?
There are a variety of varicose vein treatment options available. The general goal of these treatments is to address the improper blood flow within these veins. While stripping or completely removing the vein is a previous popular vein treatment, most vein treatments create a block in the vein to stop the blood flow.
Potential varicose vein treatment options may include:
Chemical injections
Laser treatments
Radiofrequency energy treatments
Using adhesive to seal the vein
Varicose Veins
Varicose veins are enlarged "rope-like" veins—blood vessels—that are swollen and raised above the surface of the skin. They can be flesh-colored, dark purple or blue and may appear as a cluster. They are commonly found on the back of the calves or the inside of the legs. However, they can form anywhere on the legs from groin to ankle.
Endovenous Laser Treatment
The Endovenous Laser Treatment is a minimally invasive ultrasound-guided technique used for treating varicose veins using laser energy that sends a thin beam of light to block off the vein. A consultation with our professional staff in Memphis can help determine which if our varicose vein treatments options could benefit you.
Vein Ablation Treatment
Vein ablation treatment is a non-surgical, minimally invasive treatment option to address varicose veins. This treatment utilizes energy to seal a vein. This creates a blockage in the vein to stop blood from pooling. They often become enlarged swollen, and they may lead to uncomfortable symptoms like:
Aches and pains
Itchy skin
Inflammation
Skin discoloration
Skin irritation
Vein ablation treatments are performed on an outpatient basis in the comfort of our Tennessee office. During these non-surgical treatments, ultrasound technology is first used to identify areas of concern. Once the area has been located, a catheter is inserted and delivers energy to the area. This closes the vein to block too much blood flow.
VenaSeal™ Therapy
VenaSeal™ is a form of endovenous ablation to treat varicose veins. VenaSeal therapy treatments are performed in the comfort of our Tennessee office. VenaSeal treatments are relatively short, and there is no downtime associated with the process. Because of the lack of energy or heat used during treatment, there is minimal discomfort associated with the process.
Spider Vein Treatment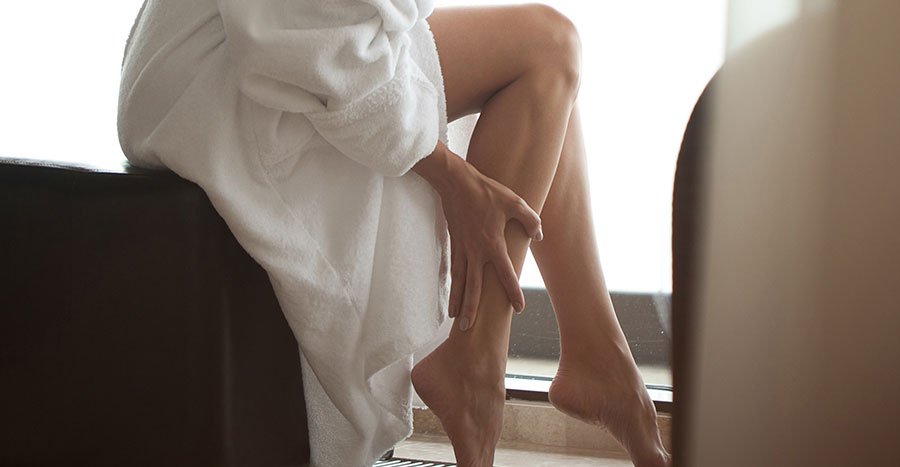 Spider Veins
Spider veins are similar to varicose veins but are smaller and closer to the surface of the skin. They are often red or blue and look like spider webs. They do not bulge like varicose veins but are often more noticeable. Spider vein removal can be very effective—and very easy. Because these veins do not serve any specific purpose, there's no reason to leave them in place. At Zenith, we treat spider veins as a cosmetic procedure, using either laser therapy or an injection method to eliminate unsightly veins. Done right, both approaches are very effective in the short- and long-term.
Spider Vein Sclerotherapy
Sclerotherapy injections are very small and most patients report little to no pain. Injected agents work to stop the blood from flowing through spider veins, which promotes fading over time.
Schedule Your Consultation!
Frustrated with the impact varicose veins are having on your daily life? Contact us today at Zenith Vascular & Fibroid Center and schedule your consultation to learn more about your varicose vein treatment options. Phillip T. Zeni, Jr., M.D., FSIR, and his professional staff proudly serve you from Memphis, Tennessee. We look forward to helping you find relief from uncomfortable or unwanted veins.