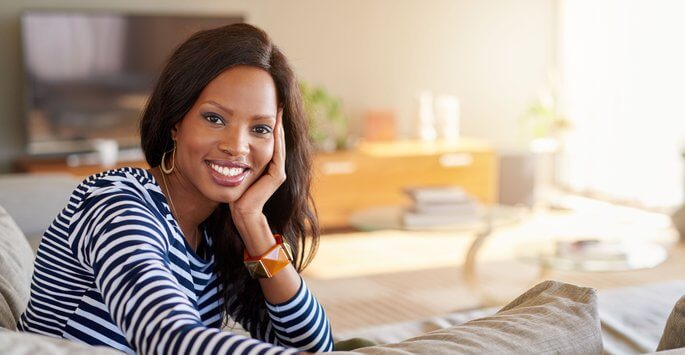 Up to 80 percent of women will develop fibroids on or in their uterus by the age of 50. These abnormal growths can cause significant pain as well as heavy periods, but most women won't even know they have fibroids. The size of fibroid can be a determining factor in the types of symptoms you experience. While fibroids are typically noncancerous, you may want to consider a minimally-invasive procedure known as uterine fibroid embolization (UFE). Consider us here at Zenith Health and Aesthetics if you would like more information. Contact us today to schedule your consultation at our convenient location in Memphis!
Risk Factors for Fibroids
There is no clear reason why fibroids develop, but you may be more susceptible to them if you have certain factors.
Estrogen and progesterone hormones: When the uterine lining regenerates due to the menstrual cycle, this may cause fibroids to develop. This effectively puts all women at risk for this condition.
Family history: Some doctors have linked the growth of fibroids to genetics, which means you may develop them if a woman in your family has been diagnosed.
Pregnancy: As mentioned above, estrogen and progesterone can contribute to the growth of fibroids, and you produce more of these hormones when you are pregnant.
Uterine Fibroid Embolization
This procedure is minimally-invasive and can be used to effectively treat fibroids that have grown on or in the uterus. Embolic agents are delivered to the arteries that provide blood to the fibroids. Our medical professional will use a special type of X-ray known as fluoroscopy to safely and accurately guide the embolic agents to the correct placement. Once the embolic agents have been placed, blood flow will be restricted to the fibroid.
While this does not remove or completely eliminate the fibroids, it does shrink them, and around 90 percent of women have reported their fibroid-associated symptoms completely disappearing. Undergoing uterine fibroid embolization may be the best option to finding relief from severe pain, heavy periods, or other symptoms you may be experiencing.
Is Uterine Fibroid Embolization Right for You?
The best way to determine whether you are a candidate is by meeting with our doctor. We can perform certain tests to discover the exact extent of your condition. We may also advise that you stop taking certain medications, such as aspirin. If you are pregnant or have certain medical conditions, we may discuss other options with you.
Contact Us
With the help of our medical team and uterine fibroid embolization, it is possible to find relief from your symptoms. Learn more by visiting Zenith Health and Aesthetics in Memphis, TN. Contact us today to schedule your consultation!