Varicose Vein Treatment
Treatment of varicose veins involves either the removal or blocking blood flow within these abnormal veins. Multiple new therapies have been developed to treat varicose veins including blocking the vein with lasers, heating up the vein with radio frequency, injecting a chemical to block the vein, or using an adhesive to seal the vein. These new less invasive therapies result in no downtime. Results achieved will vary with each varicose vein treatment utilized and for each person treated. While initial results may be visible shortly after treatment, a regular series of treatments may be recommended to achieve the best results. The results are intended to be long-lasting.
Deep Vein Thrombosis (DVT)
Deep vein thrombosis (DVT) is a type of blood clot that form deep in the body. They usually appear in the legs, and the symptoms associated with DVT are easily confused with other diseases and conditions. It is important to undergo testing if you believe you have deep vein thrombosis in order to rule it out or find the appropriate treatment.
Microphlebectomy
Are you unhappy with the appearance of veins on your skin? Have you started to experience pain on a regular basis that is caused by thick veins? Microphlebectomy may be the vein treatment for you to find the relief you desire.
VenaSeal Therapy
VenaSeal™ is a form of endovenous ablation to treat varicose veins. Varicose veins are thick, twisted veins that occur as a result of weak vein walls or a leakage in the vein wall.
Ultrasound Guided Foam Sclerotherapy
Ultrasound-guided foam sclerotherapy is used to treat both deeper and superficial varicose veins. A sclerosing agent is agitated to make Microfoam bubbles usually with CO2 and is injected in superficial varicose veins.
Diagnostic Vascular Ultrasound
Vascular ultrasound is the general term for a non-invasive painless test that uses high-frequency sound waves to image blood vessels including arteries and veins. Lower extremity venous ultrasound is typically performed if a clot in a vein (deep venous thrombosis or DVT) is suspected.
Vein Ablation Treatment
Vein ablation treatment is a non-surgical, minimally invasive treatment option to address varicose veins. This treatment utilizes energy to seal a vein. This creates a blockage in the vein to stop blood from pooling.
Contact Us
A consultation with our professional staff in Memphis can help determine the best varicose vein treatment option for you. They will discuss your health and treatment preferences as well as evaluate the veins you are concerned about. This combined knowledge will be used to create your customized treatment plan.

Ready to take the next step in treating your varicose veins? Contact us today at (901) 446-1151 to schedule your consultation!

Phillip T. Zeni, Jr., M.D., FSIR, and his professional staff proudly serve you from Memphis, Tennessee. We look forward to helping you discover the best vein treatment option for you!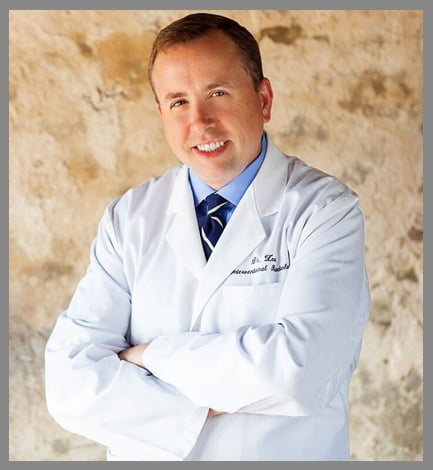 board-certified Interventional Radiologist
Phillip T. Zeni, Jr., M.D.
The Zenith medical team is led by Phillip T. Zeni, Jr., M.D., FSIR a board certified vascular and interventional physician who has served the Memphis community for the past twenty years. Dr. Zeni was chosen by his medical colleagues in 2016 and 2017 as the best in the minimally invasive treatment of vascular disease. He has been recognized for providing excellent patient care with multiple awards and has been a leader in the medical community. Additionally, aesthetic procedures will be performed and/or supervised by a board certified facial plastic surgeon.